What is your MOQ?
The minimum quantity varies depending on the product. You can find this in our store at the respective article.
How do I receive a physical sample?
In our webshop you can request samples directly on the page of the respective product.
How long does the delivery take?
Brand.it is the expert for protective covers for corporate customers. We always have larger quantities in stock. The exact delivery times can be found in the store directly at the desired item.
How are the cases packed?
To protect the environment, we deliberately avoid waste and instead pack our products in bulk. Optionally we pack our products in individual paper bags. In order to comply with the labelling requirements of the ProdSG, these are marked with our address. On request, you can order neutral paper bags with individual marketing labels at an extra charge.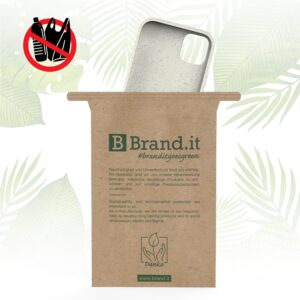 Can we have our logo embossed/debossed?
Technically, we are able to produce cases with an debossed logo. However, expensive injection moulding tools are required. For that reason our MOQ is 2000 pcs for a custom case production. Alternatively, we can also print your logo raised. This is also called "embossed logo".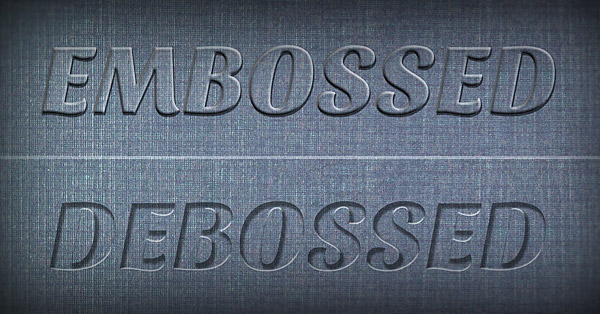 How exactly can you print my design?
For technical reasons, the positioning of your logo may vary by up to 4%. Example: With a print width of 65mm the motive can deviate from the draft by 2.6mm.
In UV digital printing we work according to CMYK and can convert your company colours very accurately.
In sublimation printing your colours can only be reproduced approximately.
How do I get a printing sketch?
You can conveniently download printing sketches from this link: Downloads
If you cannot find the desired printing sketch, we will be happy to send it to you by e-mail.
For resellers: Do you offer customer protection?
The trusting and close cooperation with resellers has been part of our success for more than 10 years. We are happy to protect your customers and commit ourselves not to contact your customers directly. Please fill out this form: Customer protection
For resellers: Do you also ship directly to the end customer?
Yes, we are happy to send the goods directly to your end customer. The goods will be shipped in cartons with Brand.it logo and our return address. We will gladly enclose your delivery note with the delivery.
Read why our customers love us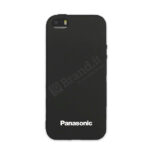 "Very professional and uncomplicated cooperation. Top quality in terms of printing and smartphone cases. The delivery went smoothly and fast. We would also like to work together with Brand.it GmbH in the future. Many Thanks!"
Julian Fischer, Panasonic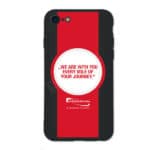 "From the first contact to the delivery, we were cared for by Brand.it. We are looking forward to ordering again."
Celina Krämer, Kendrion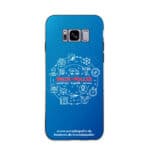 "We are very satisfied with the quality and design of the cases and have used them as helpful advertising material on quite a few occasions. The communication with the Brand.it team also worked out great."
Stephan Nitzsche, Weck+Poller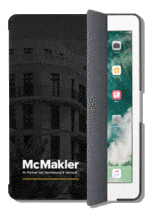 "The cooperation with Brand.it was very professional and pleasant. The iPad™ cases as well as the service had an excellent quality."
Matthias Klauser, McMakler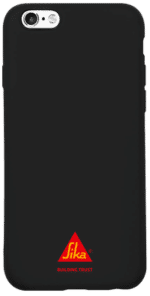 "Brand.it is innovative and on the cutting edge of trends. At Sika these cases are very popular and we are almost struggeling to keep on track with ordering more. Every collegue wants one of these Sika branded cases."
Matthias Weichert, Sika
Why Brand.it?
Well-known references

Fast delivery

More than 10 years of experience

German Quality standards

State of the art prtinters

Worldwide shipping