Phone cases

with company logo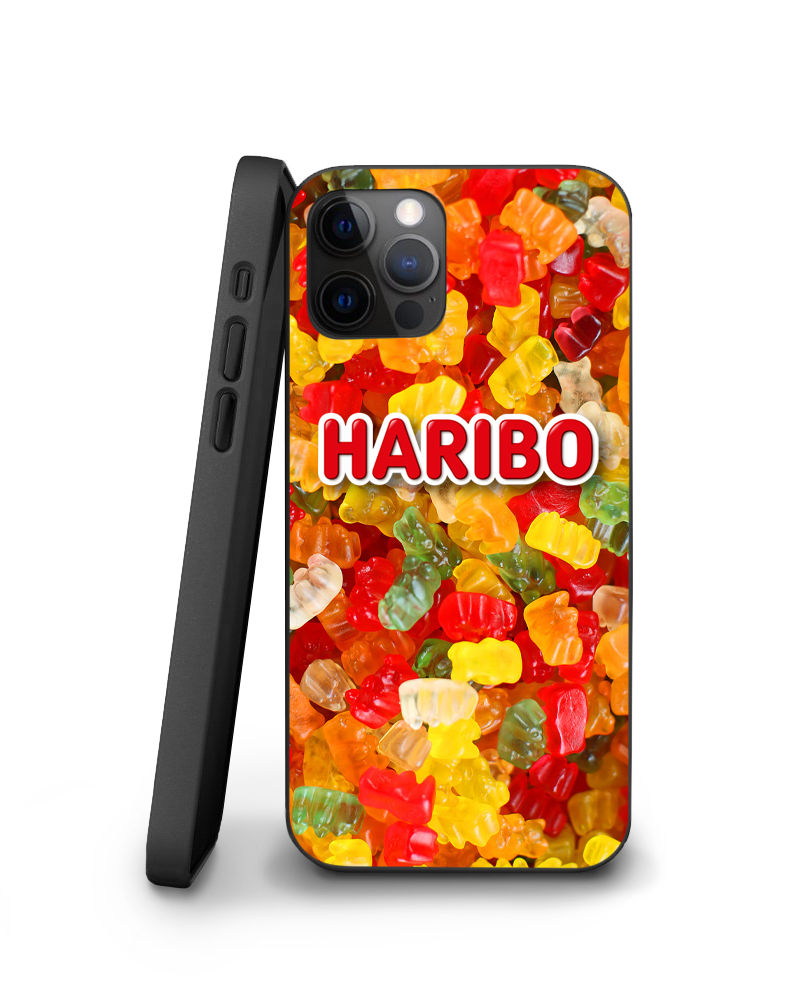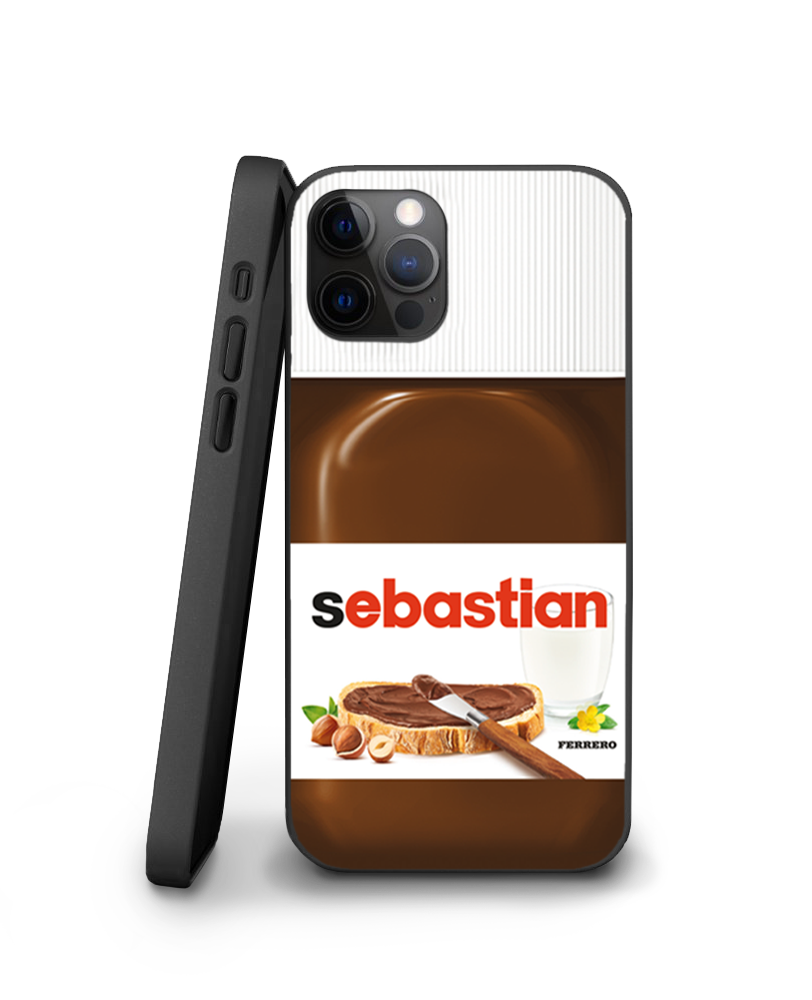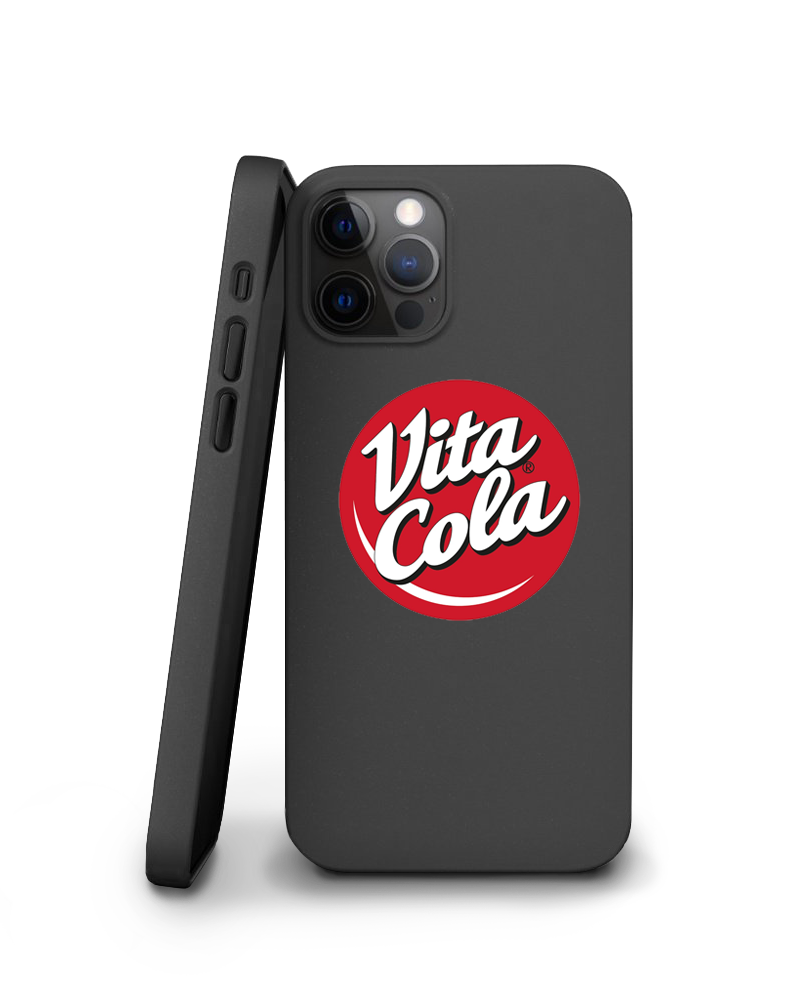 personal account
manager
free product
samples
with custom logo
from 25 pieces only
without logo from
5 pieces (in-stock items)
design your own
custom case online
individual quote
within 24h only
Which possibilities are there?
You can choose from 3 different kinds of personalization: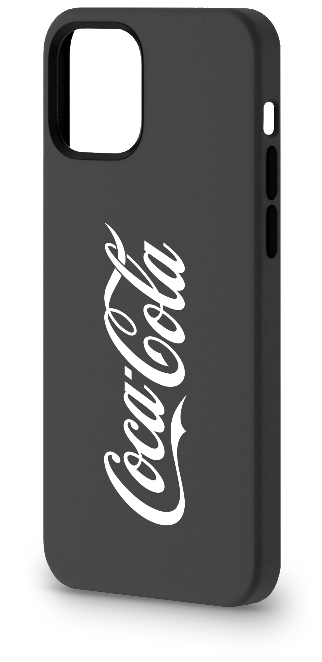 Logo Print
max. 1/3 of area
The back of your phone case will be partially customized with your logo.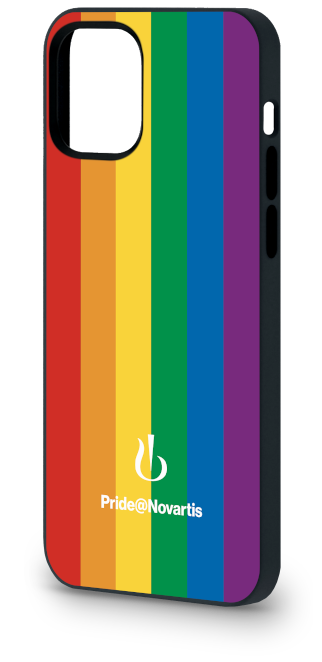 Photo Print
full-size print
The complete back area of your phone case will be customized with photos and vector graphics.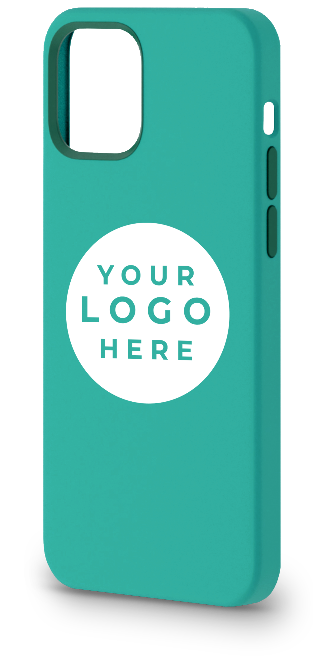 Pantone™ Color
from 500 pieces
The complete phone case will be produced in your Pantone™ color.
Do you have phone cases for our phone model?
We sell and customize phone cases for all common models of these brands. Other models upon inquiry (MOQ 500 pcs.)



How long does it take?
Delivery times vary depending on product, stock status, and personalization
Cases without logo
3-5 work days
Cases with logo print
10-15 work days
Custom production
35-40 work days
How much does it cost?
the larger your total order quantity, the lower the per unit price
example calculation using "Monkey Soft Slim TPU case"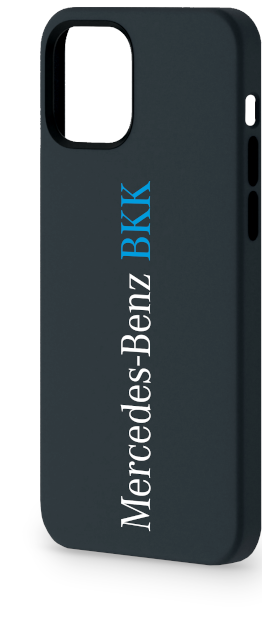 3.50 € / pc.*
1,000 pieces
TPU silicone case with logo print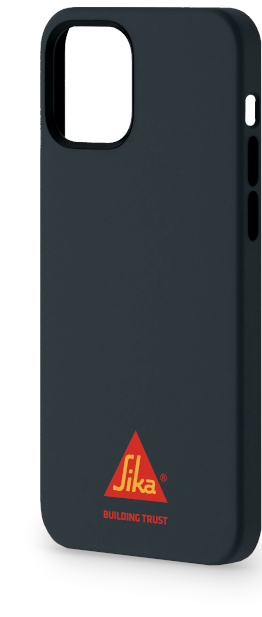 6.70 € / pc.*
250 pieces
TPU silicone case with logo print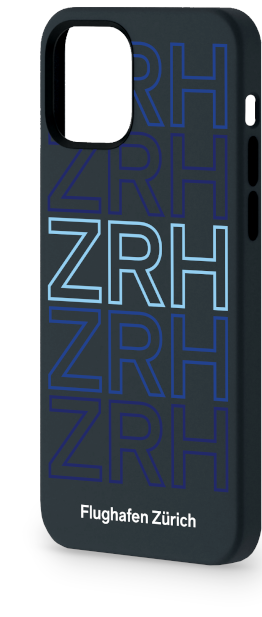 12.40 € / pc.*
50 pieces
TPU silicone case with full-size print
Request quotation
* plus 49€ setup costs per motif and per model. Excl. shipping costs. All prices are net, excl. VAT. Ask for our discounts for resellers.
What's the minimum order quantity?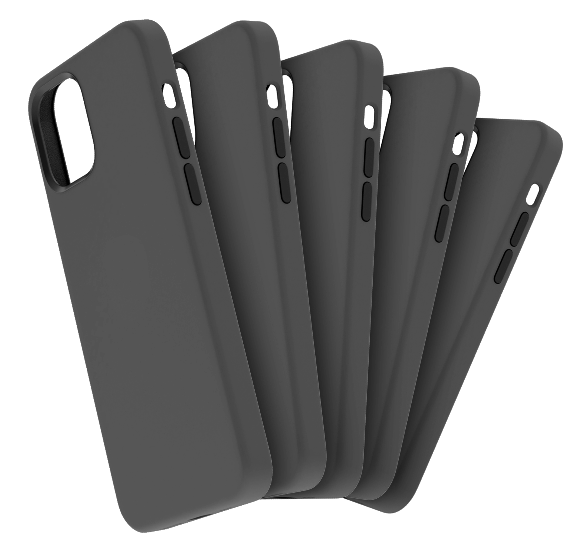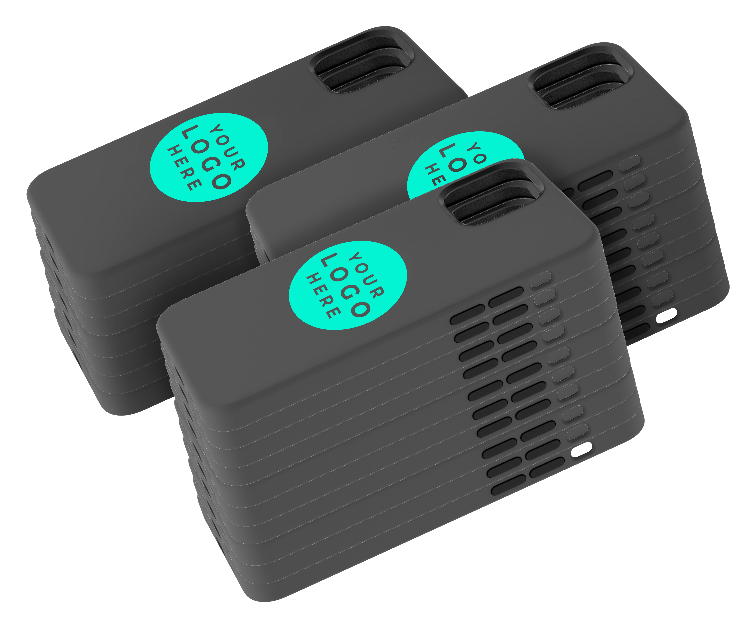 Matching accessories for our phone cases
From A to Z. From large to small. From Fortune500 to start-up. We have brought to life over 5,000 customer projects. What are you waiting for?
more phone cases
more tablet cases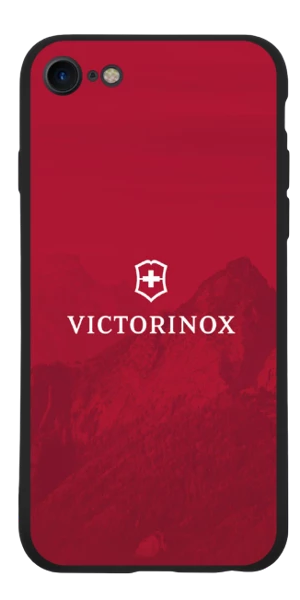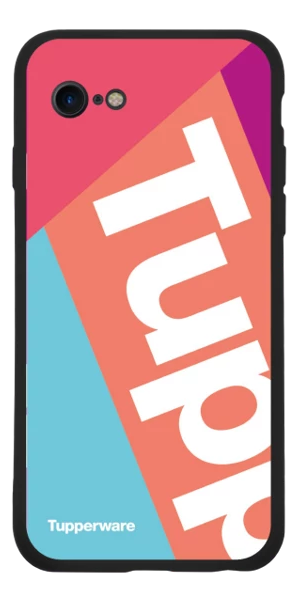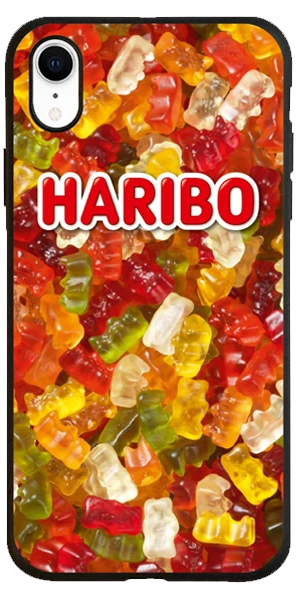 Custom Phone Case Questions and Information
There are several reasons why custom phone cases can be a good idea for your company:
Promotional items: Custom phone cases are a useful promotional item for your company: you can give them away to customers or employees, or sell them as a way to generate revenue.
Branding: Custom phone cases are great to put your company's logo, name, or other branding elements on a product that people use on a daily basis. This helps to increase brand awareness and visibility, and makes your company stand out from the competition.
Customer satisfaction: Custom phone cases are also a great opportunity to show your customers that you value their business and want to provide them with high-quality products that meet their needs. Overall, custom phone cases are a valuable, but often untapped marketing tool for companies and can help to increase customer loyalty and satisfaction.
Employee gifts: Custom phone cases also make great gifts for your employees, as they are both practical and personalized. This can help to boost morale and show your employees that you value them.
Unique product offering: By offering custom phone cases, you differentiate your company from others and provide a unique product offering that customers won't be able to find elsewhere.
As a B2B custom phone case supplier, we are proud to offer a wide range of high-quality phone cases to meet the needs of businesses of all sizes and backgrounds. Our team is specialized in working with companies and institutions to create phone cases that are tailored to their specific branding and design needs.
We use only the high quality materials and proven manufacturing processes to ensure that our phone cases are able to protect phones and tablets from damage, and are durable by themselves. We also offer a variety of customization options, including the the printing and engraving of your company's logo or other branding elements onto the case.
In addition to our top-quality products, we are committed to providing outstanding customer service to all of our clients. Our team of phone case experts is available and to answer any questions or concerns you may have, and we keep you updated throughout the order process to ensure that your order is completed to your satisfaction.
Overall, we are confident that our experience and dedication to quality make us the perfect choice for your company's custom phone case needs.
There are several benefits to ordering bulk phone cases from us:
Cost savings: Buying in bulk allows you to get a lower price per unit, which will be helpful especially if you plan on reselling the phone cases or need a large quantity for a special event or promotion.
Convenience: Ordering bulk phone cases saves you time and effort by allowing you to place a single large order rather than placing multiple smaller orders.
Customization options: Ordering in bulk allows you to customize the design or branding on the cases while keeping costs in check. Customization of phone cases is a great way to promote your business or personal brand.
Quality: By ordering from a reputable brand like Brand.it, you can be confident that you are getting high-quality phone cases that will protect your devices and last for a long time.
Sustainability: Buying in bulk is more environmentally friendly, as it can reduce the number of packaging materials and transportation resources needed, as compared to what is needed to fulfill multiple smaller orders.
If you are unable to find the phone case you are looking for on the website, please contact us directly. As an expert for corporate phone and tablet cases, we manufacture special products from 1,000 pieces according to your specifications.
It's possible that we have phone cases and covers that are suitable for your industry or end-use. However, without more information about your specific needs and requirements, it's difficult for us to say for sure.
In general, phone cases and covers are available in a wide range of materials, styles, and designs to meet the needs of different industries and end-uses. Some phone cases and covers may be designed for specific purposes, such as rugged or waterproof cases for outdoor or industrial use, or slim and stylish cases for more professional settings.
To identify phone cases that are suitable for your industry or end-use, we should consider the following factors:
Durability: Our phone cases and covers that are made from high-quality materials and are able to withstand the wear and tear of your specific industry or end-use.
Compatibility: We make sure the phone case or cover is compatible with the make and model of phones you have.
Functionality: Consider any special features or functionality that may be useful for your industry or end-use, such as waterproofing, wireless charging capability, or impact resistance.
Branding: If you want to promote your company or brand, there are different methods of customization: UV printing, sublimation, engraving, and glued bumpers. Depending on how prominent and colorful you want to present your brand, some phone cases might be more suitable than others.
To print your logo on a phone case, we will need a high-resolution digital file of your logo. There are 2 major categories of file types:
Vector files: Vector files are a type of graphic file that is made up of mathematical lines and curves rather than pixels. Vector files can be scaled to any size without losing quality, making them the best choice for printing. Some common vector file formats include EPS, AI, and PDF.
Raster files: Raster files are made up of pixels and are typically used for images with detailed or complex patterns. Raster files can be more difficult to scale up without losing quality, but they can be used for printing if they are high resolution. Some common raster file formats include JPG, PNG, and TIFF.
It's a good idea to check with us to make sure you have a file that is suitable for printing. We can provide guidance on the best file format to use or suggest ways to convert your logo into a usable format if necessary. Overall, it is important to have a high-quality, high-resolution file of your logo to ensure that it looks good when printed on a phone case.
Pantone is a standardized color matching system that is commonly used in the printing and design industry to ensure accurate and consistent color reproduction. If you want to pantone color match your logo on your new Brand.it phone case, we will be able to do so for some cases. You can find specific information on each product's page.
To pantone color match your logo, we will need to know the specific pantone color(s) that you want to use. We will then use a pantone color guide or matching software to ensure that the colors on the phone case match the pantone colors of your logo as closely as possible. Please note that pantone color matching is not an exact science, as different materials and printing processes can affect the final color of the printed product. However, we are able to achieve close matches.
Overall, pantone color matching can be a useful way to ensure that the colors on your custom phone case are consistent with your company's branding and visual identity.
We offer a wide range of phone cases for different use case, and the specific types of cases that are available will depend on the make and model of phone you have. The types of phone cases we offer are:
Hard cases: These cases are typically made from plastic or another hard material and offer a high level of protection for your phone. Hard cases can be a good choice if you need to protect your phone from drops or impacts.
Soft cases: Soft cases are made from materials such as silicone or rubber and are designed to be more flexible and shock-absorbing. Soft cases can provide good protection for your phone without adding a lot of bulk.
Wallet cases: Wallet cases have a built-in compartment for storing cards and cash, making them a convenient choice for people who want to carry their essentials in one place.
Protective cases: Protective cases are designed to offer extra protection for your phone, often featuring features such as raised edges or reinforced corners to help protect against drops and impacts.
Clear cases: Clear cases allow you to see the natural design of your phone while still offering some protection.
Overall, there are many different types of phone cases available to choose from, and the best one for you will depend on your specific needs and preferences.
Our customized phone cases primarily fulfill a protective function, but can also be used for device personalization or as a carrier for marketing messages.
Brand.it phone cases for businesses: Protecting smartphones from scratches and breakages
iPhones and other smartphones are sensitive devices that should be protected from external influences such as dirt, water and scratches with special cases. Our phone cases offer protection against these damages and scratches. Custom-made, with perfect fit and shock-absorbing features, these cases protect the sensitive screens of mobile phones and other internal parts from permanent, costly damage. Packed in a high quality Brand.it phone case, you can safely transport a smartphone in your pocket or a bag without fear of damage from other objects. In private as well as in business use, damage to mobile phones will negatively affect day-to-day routines and must be avoided. Repairing or replacing the display can quickly cost 150 Euro or more. In addition, and often the costliest aspect, will be that the mobile phone will not be available you or your employee for several days, and a replacement device is needed. It is also possible that important data will not be accessible during the repair period or, in the worst case of certain damages, may even be completely lost. All this can be avoided with our high quality protective cases at low cost.
Phone cases customized with your company logo
In addition to preventive device protection, our custom phone cases with branding are ideally suited to play a supporting role in the marketing and communication mix of your business. Many of our customers choose to print their company logo to strengthen
employee identification
, but also as an outward-facing marketing message. Likewise, our modern state-of-the-art printing technologies offer the possibility to print crisp, large-scale designs and images that impress. Our focus on the high quality of our phone cases and durable printing contributes to the positive image of your message and brand.
Wholesale custom phone cases by Brand.it
Our product portfolio, production process, and our vast experience in B2B customer service makes us the perfect partner for resellers and retailers. We have many long-lasting partnerships with promotional product suppliers, IT service providers,  marketing agencies, and network carriers for wholesale phone case printing. Whether you have a custom design that you want to distribute to individual end customers, or if you need a phone case manufacturer providing you with high quality custom cases for your corporate client, we got your back. Especially for large orders we are able to offer significant discounts and competitive pricing that leaves you with an attractive price margin. You can find price tables on each product's page. Simply provide your email address when visiting a product page to activate reseller pricing for our phone cases. Our price structure is further based on
order quantity per product family
, e.g. if you order 250 Black Series cases for the iPhone 13, and 250 cases for the iPhone 12, the 500+ unit price will apply. Last but not least, when you
join our reseller program
and submit a customer protection form, we make sure that every customer that you have made familiar with the Brand.it product portfolio will remain your's. Should they ever, for any reason, contact us directly, we'll make sure to attribute him to your reseller account.
Phone case printing technologies
To meet our customers's needs, we have a variety of phone cases supporting different personalization technologies:
Our soft TPU phone cases, such as the Black Series, Monkey, and Parrot models, as well as the Flamingo wallet phone case made from vegan leather can be customized by UV printing. Our UV printers operate based on the CMYK color palette. Beautiful, colorful designs and company logos are possible. The print is sharp and a graphic's details will be very clear.
Our eco-friendly Turtle phone case can be customized by UV printing too, but the recommended method is laser engraving. Laser engraving on the Turtle's bamboo-fiber case is very durable and eco-friendly too.
The heavy-duty Elephant phone case series can be personalized by application of a bumper sticker carrying your company logo.
Last but not least, our two Infinity phone cases (Tough and Hard) are ready for 3d sublimation print. While not as sharp as UV print, this is the recommended method when you need your graphics printed from edge to edge and around, or wish to have a phone case in your corporate colors.
Features of Brand.it phone cases
If you are looking for custom phone cases that your employees or customers will enjoy using for a long time, Brand.it's product portfolio fits very well with this need. Our products are characterized by a high level of functionality, discreet colors, a pleasant feel, long-lasting quality, and a great price to performance ratio. The razor-sharp printing allows for appealing designs. We can keep delivery times short because we keep large quantities in stock and have a well-coordinated team working in production and printing. The durability of our custom phone cases not only benefits you, but also the environment – and doubly so, as not only unnecessary multiple purchases of cases are avoided, but electronic waste as well.
Customized phone cases as promotional gifts
With their high quality and durability, combined with the extensive customization options, our phone cases make ideal promotional gifts – ones that your customers will enjoy using for a long time, and will be a lasting reminder of you, the giver. Smartphones are used for hours every day, and are taken to virtually every activity. On these occasions, other people will also see the phone cases with your company logo or message.