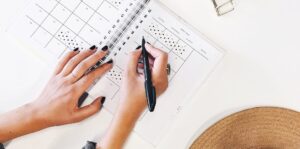 Private label products have the potential to play a significant role in brand building by allowing companies to expand their product offerings and increase their brand visibility. In this post, we will explore the benefits of
private label phone and tablet cases
, and how they can help your company to build its brand.
Customization and Personalization
One of the main benefits of private label phone and tablet cases is that they allow companies to offer a an additional range of products to their customers. These custom phone and tablet cases can be customized to meet the specific needs and requirements of the purchasing company. For example, a company can design their own unique phone and tablet cases with custom designs, logos, and materials. This unique design helps to differentiate the company from its competitors and create a product with strong identification potential. This in turn helps to increase customer loyalty and retention, as customers are more likely to return to a company that offers a personalized and unique product.
Reach New Customers
Building on this, another way that private label phone and tablet cases help with brand building is by allowing companies to reach new customers. By offering phone and tablet cases, companies can reach new customers who were familiar with their brand before. This helps to increase brand awareness and visibility.
Build a Distinct Brand Identity
In addition, private label phone and tablet cases lets companies create a distinct brand identity. Offering unique and customized phone and tablet cases, companies stand out from their competition and create a more distinct brand identity. This is particularly beneficial in crowded marketplaces, where it can be difficult to differentiate one company's products from another.
Create Additional Revenue
Furthermore, private label phone and tablet cases provide an additional source of revenue for companies. By selling the phone and tablet cases under their own brand name and at a higher price point than if they were sold as a generic product, companies can increase their profitability.
Choose the Right Supplier
It's crucial to choose the right supplier for private label phone and tablet cases. When considering a private label supplier, you should should look for a good reputation and track record, experience in the field, and the technical ability to customize the cases to meet your needs.Your supplier should also be able to communicate and work closely with you to make sure that the final product is up to your standards and expectations. In conclusion, private label phone and tablet cases can be a powerful tool for brand building. They can help companies to offer a wider range of products, increase brand visibility, create a unique customer experience, differentiate from the competition and increase revenue.
But why should you choose Brand.it for your custom phone and tablet cases needs?
Brand.it has more than 15 years of experience in this business, is headquartered in Germany and has delivered protective cases for  more than 5,000 order – which means that you can trust in our expertise and quality. We have provided custom phone and tablet cases to more than a thousand big and small companies, so we have the experience to deliver on your needs. Our team at Brand.it is dedicated to working closely with our clients to ensure that the final product meets their standards and expectations. We use only high-quality materials and state-of-the-art case printing technology to ensure that your custom phone and tablet cases are of the highest quality. Don't settle for generic, off-the-shelf phone and tablet cases when you can have custom cases that perfectly reflect your brand. Choose Brand.it for your custom phone and tablet cases needs and take the first step towards building your brand.