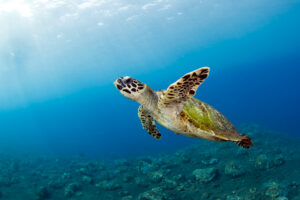 In today's world, it is more important than ever to pay attention to the environment and find sustainable solutions to everyday problems. One area where there is great potential for improvement is the mobile phone market. Millions of mobile phones are produced and sold every year. However, far too large a proportion are replaced after just one or two years, resulting in large amounts of electronic waste. The reasons mainly include outdated performance as well as device damage. Sustainable mobile phone cases offer an environmentally friendly approach to corporate mobile phones and can help reduce electronic and non-degradable plastic waste.
Sustainability and environmental friendliness are key elements that significantly influence Brand.its decisions
.
Materials and Manufacturing Process
1. Biodegradable Materials
One of the best ways to manufacture environmentally friendly phone cases is to use biodegradable materials. These include:
Wood: Wood is a renewable resource that is often more environmentally friendly than plastics. When manufacturing phone cases from wood, locally sourced woods are often used, which come from sustainable forestry.
Bamboo: Bamboo is a fast-growing resource that is excellent for making phone cases. It is lightweight, sturdy, and has a natural antibacterial effect.
Bioplastics: Our Turtle phone case uses biobased plastics such as PLA (polylactide), which is made from renewable resources such as cornstarch. Unlike conventional plastics, these materials are biodegradable and environmentally friendly. The major advantage over the first two more natural materials is the greater durability and thus much slower wear and tear.
2. Environmentally Friendly Manufacturing Processes
In addition to using sustainable materials, it is also important to choose environmentally friendly manufacturing processes. This can be achieved, for example, through the use of solar energy, reducing water consumption, or using recycled materials.
Benefits of Sustainable Phone Cases for Businesses
1. Environmentally Friendly Image
By using sustainable phone cases, businesses can demonstrate their environmental commitment and build a positive image. This is particularly important for customers who value environmentally conscious behavior and prefer products that are environmentally friendly.
2. Cost Savings
Sustainable phone cases are often more durable than traditional cases because they are made from high-quality materials. This leads to a longer life span of the cases and thus reduces replacement costs.
3. Employee Satisfaction
Employees who know that their employer values sustainability are often more satisfied and motivated. This can contribute to higher productivity and a better working atmosphere.
4. Uniqueness
Sustainable phone cases offer an individual and unique design that stands out from traditional cases. This can help your company showcase a distinctive style and stand out from the competition.
Criteria for Selecting Sustainable Phone Cases
1. Material Quality and Environmental Friendliness
When choosing a sustainable phone case, make sure that the material used is environmentally friendly and comes from sustainable sources. In addition, the material should be biodegradable or recyclable.
2. Origin and Production Conditions
Learn about the origin of the materials and the production conditions of the phone cases. Make sure that the manufacturers ensure fair working conditions and use environmentally friendly production methods.
3. Design and Functionality
In addition to environmental friendliness and sustainability, a phone case should also have an attractive design and practical functions. Make sure that the case is well-made and protects your company phone optimally.
4. Customization Options
Some manufacturers of sustainable phone cases offer the option to customize the cases or add the company logo. This can help strengthen your company's brand identity and promote employee loyalty to the company.
Summary: Sustainable Phone Cases as an Environmentally Friendly Solution
Sustainable phone cases offer an environmentally friendly and sustainable alternative to traditional phone cases. They are made from biodegradable or recyclable materials and are produced under environmentally friendly conditions. In addition, they support companies in building a positive image, saving costs, and increasing employee satisfaction. When choosing a sustainable phone case, pay attention to material quality, origin and production conditions, design, and customization options.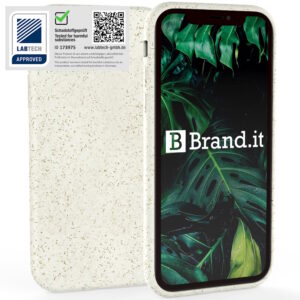 Sustainable phone case with Ocean Clean-Up Addon
5,10

€
–
29,20

€
excl. VAT
Visit product page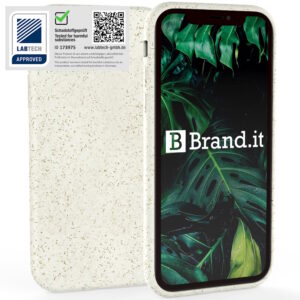 Eco-Friendly Phone Case
4,40

€
–
26,80

€
excl. VAT
Visit product page