General
| | |
| --- | --- |
| Article no: | 7110 |
| EAN-Code: | 0 |
| Material: | Thermoplastic Polyurethane (TPU), Plastic (PC) |
Packaging
| | |
| --- | --- |
| Packaging: | Bulk or single carton box |
| Article dimensions without packaging: | N/A |
| Article weight without packaging: | 480 g |
| Article weight with packaging: | g |
| Shipping box dimensions: | × mm |
| Packaging Unit: | 40 |
| Carton weight: | kg |
Customisation
| | |
| --- | --- |
| Printing technology: | Tampoprint 1C |
| MOQ cases without logo: | 25 |
| MOQ cases with custom logo: | 100 |
| MOQ special Pantone colour: | 2000 |
Sourcing
| | |
| --- | --- |
| Customs tariff number: | 39269097900 |
| Country of origin: | China |
iPad Hard Case for Companies
Our Protect.it tablet case is an excellent choice for protecting corporate iPads, Galaxy Tabs and Microsoft Surface devices, that are occasionally or frequently used outdoors. Die Protect.it hard case provides excellent protection against scratches, dust, and fall damage. Its multi-layer architecture paired with dust- and water-proof covers for your tablets' sockets delivers great all-around protection.
If you are looking for something even tougher, check out our Protect.it Rugged tablet case with shoulder strap.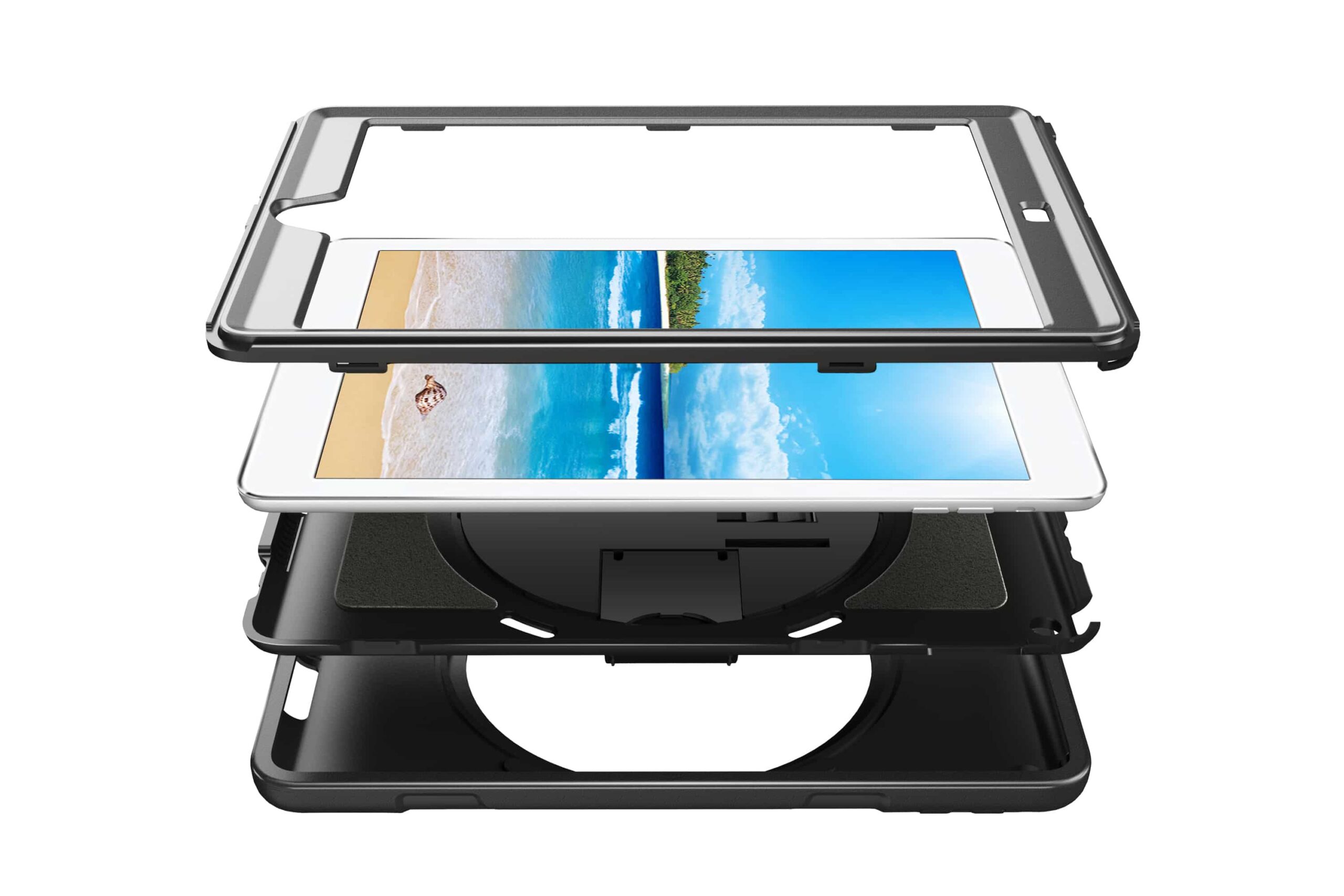 The case comes with a freely rotating hand strap that allows the tablet user to hold the device securely and comfortably, and without strain or tiring to the hand.
Space to apply a tablet case branding however is limited on this case: only the small area beneath the hand strap can be used for printing in two colors. If you have a large design or want you logo to show prominently on the case for everyone to see, we have other great tablet cases for branding purposes.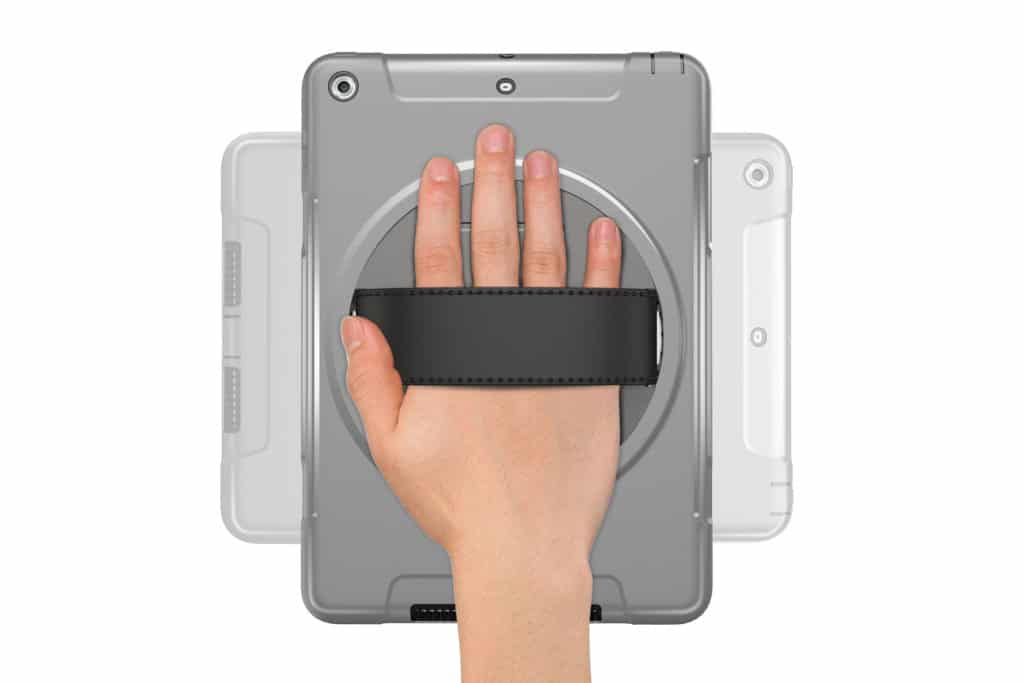 Our Protect.it tablet cases for outdoor use are available for the following models:
Galaxy Tab A 10.1 (2019), iPad 10.2 (7/8 Generation 2019/2020)/Pro 10.5/Air 10.5, iPad 10.9(10 Generation 2022), iPad 9.7 (5/6 Generation 2017/2018), iPad Pro 11 (2021), iPad Pro 12.9 (2021)
Don't see your tablet model? Please get in touch and we will get back to you quickly to confirm whether we can supply your school.
This tablet case with hand strap can be screen printed with your logo 2C (two colors) from 100 pieces.

Printing Data: Please send your logo as a vector based .eps file and tell us your Pantone™ company color so we can match the printing color accordingly.
Worldwide shipping
At Brand.it we have most items in large quantities in stock. Our inventory and a digitalized supply chain enable us to provide short delivery times of 8 to 15 workdays worldwide only. Our headquarter is based in Germany. Our factory is in China which enables a fast and worldwide delivery by airfreight in several days only.

If you have a hard deadline, please inform us and we'll check if we are able to deliver accordingly.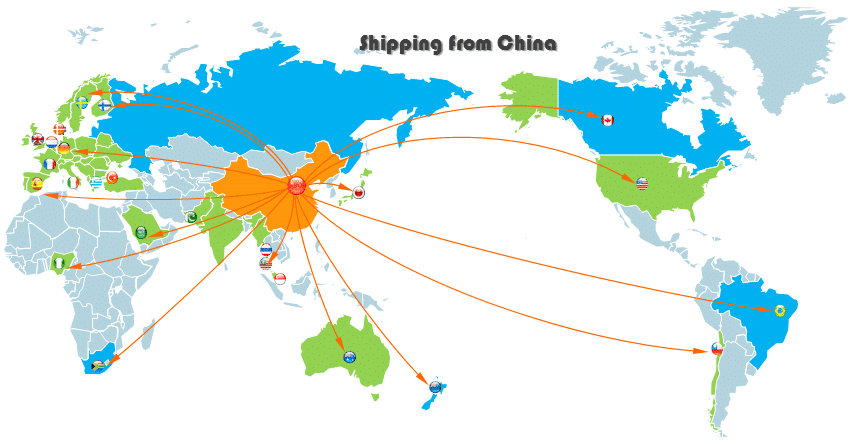 In digital UV printing, we can only print on the flat surface. Please have a look at our references of fully printed cases.
By default all our cases are unprinted. The Brand.it logo is discreetly placed inside the case so that the entire print area is available for your logo.
This cover is compatible with Brand.it screen protectors.
The print is very durable and cannot be scratched off even by hard objects such as a fingernail or coin. We guarantee the adhesion for 24 months under normal use.
Yes, you can. The minimum quantity per model is half of the minimum quantities indicated on a product page. Example: If the minimum quantity is 50 pieces, then you can order 25 pieces per model.